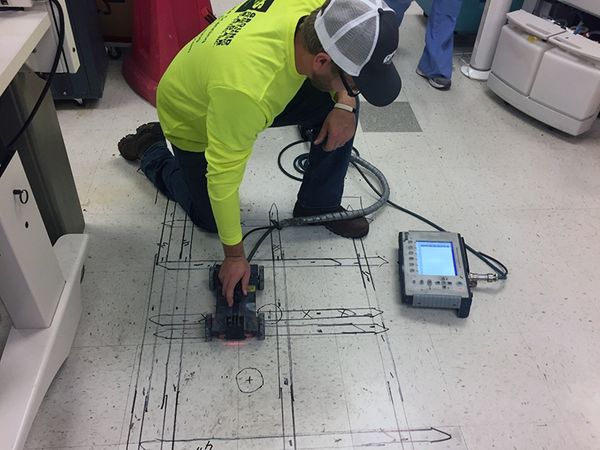 GPRS Scans for Post-Tension Cables at OSU Medical Center
Ground Penetrating Radar Systems was recently called by a local contractor to a renovation project at the Ohio State University in Columbus, Ohio. The scope of work on this project was to determine the location of any reinforcing steel or post tensions cables that could be cut during the core drilling process. GPRS, LLC. was able to use GPR equipment to accurately locate and mark out all reinforcing steel and post- tension cables in the proposed location allowing the contractors to core drill safely and maintain the building's structural integrity. The contractor's original location had to be moved, due to the reinforcing steel that would be struck when core drilling. GPRS, LLC. was able to get to the job in a timely matter so the project could remain on schedule. GPR is an accurate and effective way of locating conduits, rebar, and post tension cables in a concrete slab.
For more information on how GPRS, LLC. can help you on your next project, please contact Mitch Streight at (614) 400-6889 or by email at mitch.streight@gprsinc.com. We also have the capabilities of locating underground utilities, underground storage tanks, and voids.