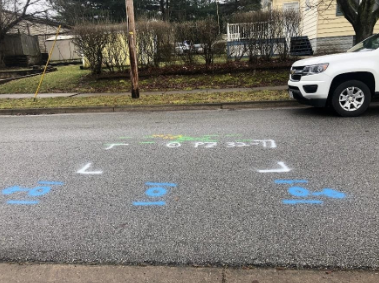 GPRS locates utilities under roadways in Akron, Ohio
Ground Penetrating Radar Systems was recently called out to a project Akron, Ohio. The scope of work was to scan several areas in roadways to clear utilities in advance of soil borings. By using GPR and Radio Detection several gas, water, sanitary and unknown lines were located. Had this area not been scanned prior to excavation several lines could have been struck. By having the area scanned beforehand, the client avoided timely delays and expensive repairs. GPRS, Inc. was able to complete the job in a timely manner to mark all utilities in the scanning area. GPR is an accurate and effective way of locating underground utilities, underground storage tanks, and voids.
For more information on how GPRS, Inc. can help you on your next project, please contact Cory Kennedy at 216-630-2903 or by email at cory.kennedy@gprsinc.com. We also have the capabilities of locating conduits, rebar, and post tension cables in a concrete slab.
GPRS does not provide geophysical, geological, land surveying or engineering services. If you need such services, please contact an appropriate professional.