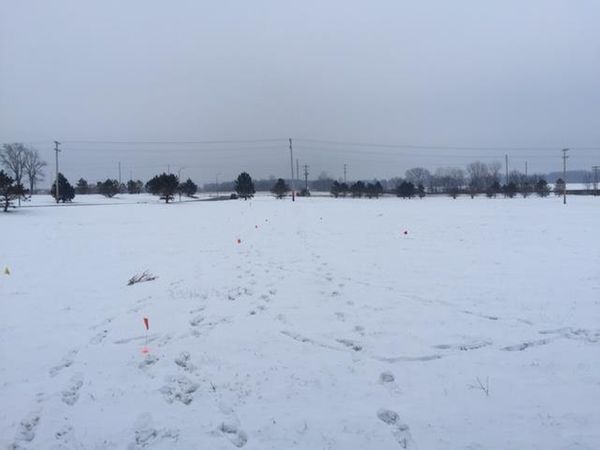 GPRS Locates Utilities at a State Correctional Facility
Ground Penetrating Radar Systems was recently called out to a project by a general contractor at a state correctional facility in Grafton, Ohio. The scope of work was to locate any underground utilities for a trench where new communication conduit needed to be installed. The contractor needed to excavate a 575 ft trench. By using GPR and Radio Detection, main electrical power at 4' deep, main communication line 3' deep, and main gas line at 4', supplying the facility.
The majority of these utilities were within the first 3' to 4' of depth which is how deep the contractor needed to dig. GPRS located the utilities, and then flagged them on the surface with depth indications. These utilities could have been hit if they were not located! GPR and Radio Detection is an accurate and effective way of locating underground utilities prior to excavation. Why dig not knowing where any utilities are when GPRS can locate and mark all utilities with depth indications for your safety!
The images show some of the many utilities located on site: Red flags mark electrical conduit, Orange flags = communication cable, and Yellow flags = gas line.
We also have the capabilities of locating conduits, rebar, and post tension cables in a concrete slab. For more information on how GPRS, LLC. can help you on your next project, please contact Micah Stair at (330) 639-8933 or by email at micah.stair@gprsinc.com.